Popcorn Fundraising
Our 2017 Popcorn Fundraising Goal:
$3,000
by October 30th!
---
Why Sell Popcorn?
Popcorn sales are the pack's main source of income for the year. These funds cover activities such as the Pinewood Derby, Awards, Outings and more. Strong participation with popcorn sales will help the pack cover the costs of the program and allow us to plan more activities with fewer costs to the scout. This is the most significant financial contribution your scout can make to Help The Pack Go!
When and How?
1. Show-n-Sells
Sign Up Now! September 17th thru October 15th
We've arranged for four Sunday Show-n-Sell dates at McQuade's in Mystic and Stop & Shop in Pawcatuck.  Scout and parent volunteers are needed to staff these events.
Remember: Scouts who attend Show-n-Sells will have a portion of the day's sales count toward prizes!
2. Sell to your relatives, neighbors, and friends
Den leaders should pass out individual order forms to scouts at the next den meeting.  Need an order form right away? Send us an email and we'll get one out to you.
Please try to have completed order forms ready for the October Pack Meeting, since they will need to be submitted by October 30th (before the November Pack Meeting).
Don't Forget: PRIZES!
Scouts earn prizes starting at just $25 in sales!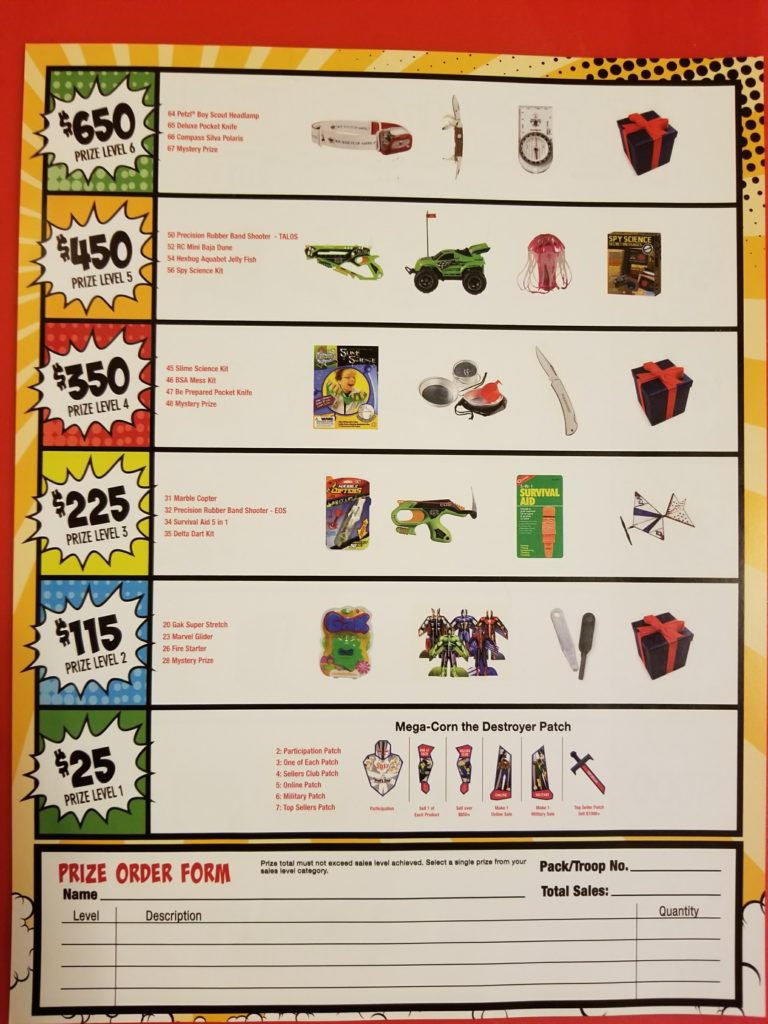 Selling Tips